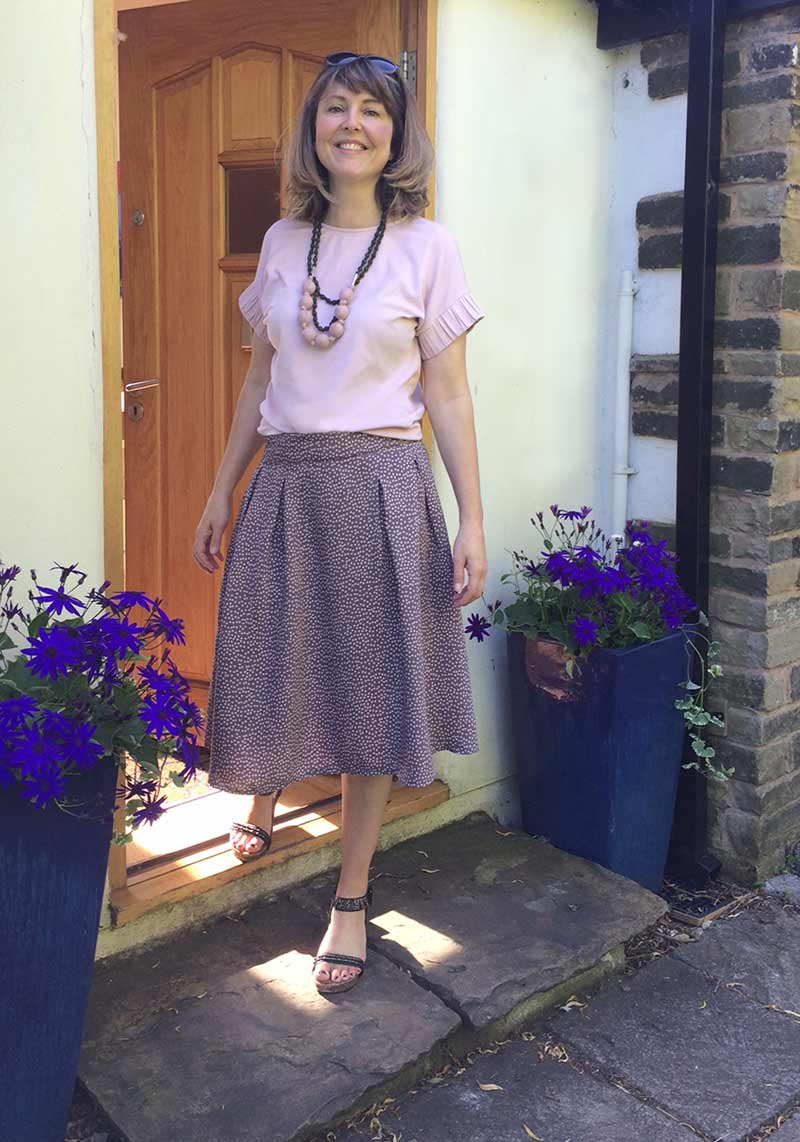 When you hear the word "pleats," you might associate it with a schoolgirl skirt, but pleated skirts don't necessarily have to be girly. I prefer them in lush, flowing fabrics, like viscose and silk for a more grown-up look. And the best thing about them is that they are a great vehicle for a gorgeous fabric – all that swishing and twirling makes the best of an amazing print.
If you're petite then opt for short or midi lengths. If you're tall then you can get away with a longer length. Narrower hips can take really wide pleats whereas pear-shapes should stick to narrower pleats for the most flattering effect. I've made this one as a midi length but it would look great as a maxi skirt with sandals for the hot weather.
This Stella McCartney silk skirt is really lovely, but it is just a simple pattern dependent on a beautiful fabric. And for the £950 that it costs I think you could probably make about 30 of them!